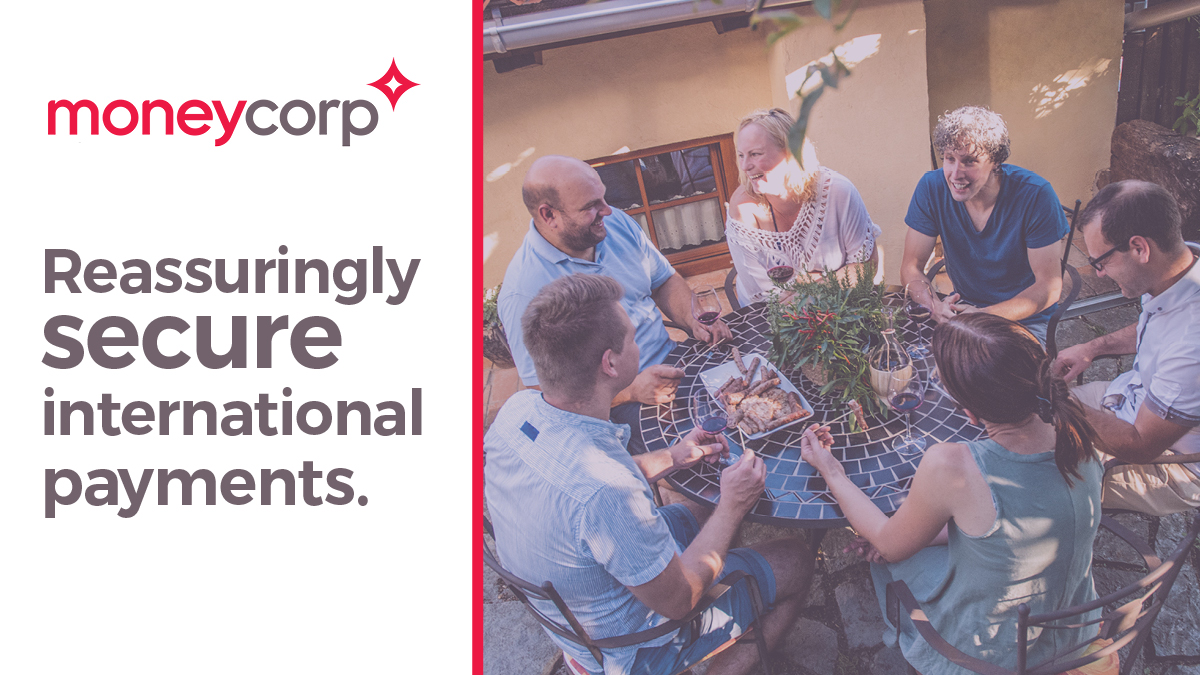 Save money on your international payments and foreign exchange
Specialists in foreign exchange, moneycorp have over 40 years of experience saving clients' money on their international payments. Whether you're emigrating, buying a home in the sun, financing an overseas wedding or receiving money from abroad back in to the UK, an international payments account offers everything you need.
You can now access moneycorp though this site and with it, the many benefits on offer
Great exchange rates and access to 33 currencies online (120+ over the phone)
Zero transfer fees on your overseas payments
The ability to transfer money online or over the phone
Regular Payment Plans for recurring transfers
The ability to lock in an exchange rate for up to two years of payments*
Foreign exchange services for individual customers and businesses
There is no minimum transfer with moneycorp, but if you're sending larger sums of money you may also wish to speak with one of their expert currency traders once you have signed up for a free no obligation moneycorp account.
Sign up for free moneycorp account today
*A forward contract may require a deposit.
moneycorp is a trading name of TTT Moneycorp Limited which is authorised by the Financial Conduct Authority under the Payment Service Regulations 2017 (reference number 308919) for the provision of payment services.